Quality Control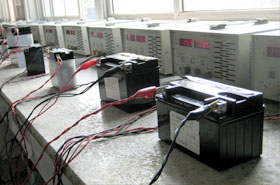 Delivering quality products that meet our customers' specifications is our primary goal. We have established extensive tests and guidelines to produce quality products at consistent rates and prices. We identify any products that do not meet the associated quality control criteria and either bring them up to standard or destroy them. We expect to maintain our competitive advantages not only by demanding excellence in our product design and workmanship, but also in the technical performance of each and every member of our team at every level every day throughout the company.
We mechanically and chemically test the raw materials to ensure they meet our and our customer's specifications.
We encourage all our employees to be quality conscious from development and manufacturing through packaging, and delivery.
We vigorously test our products numerous times throughout the production process.
We stand behind our products with a warranty.
We provide technical support and guidance.
We use our experience and technical expertise to anticipate and solve problems before they even occur.